Mermaid Queen Gloss Sunkissed
RM30.00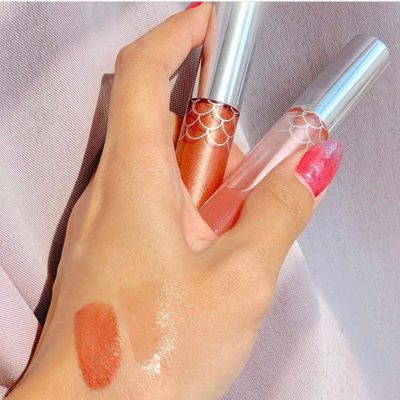 Mermaid Queen Gloss is your new strawberry scented bestie.
A juicy, plumping gloss that hydrates and treats all day long. It's for anyone who enjoys a lil' sparkle in their life – just apply your gloss and slay like a queen. Mermaid Queen Gloss comes in 2 shades that are suitable for all skintones: Mermaid Tears (clear gloss) and Sunkissed (shimmery nude).
Mermaid Queen Gloss is vegan, cruelty-free and approved by the Ministry of Health Malaysia.
What's special about Mermaid Queen Gloss?
♡ Strawberry scented
Sweet and fruity, strawberries are packed with vitamins and its perfume calms the mind. The scent of strawberries is luscious and thrilling, exuding love and femininity.
♡ Made with Squalane Olive Oil
Squalane oil is pure, concentrated luxury. It is found naturally in olives in line with our cruelty-free beauty philosophy. This wonderful ingredient boosts blood circulation, promoting collagen formation which leads to firmer and plumper lips.
♡ Infused with Vitamin E
Vitamin E hydrates and protects delicate lips. It is well-known powerful antioxidant and a natural conditioner that soothes and smoothens chapped lips.
Ready for your glossiest lips ever, Queens?
Out of stock
Units Sold: 107