Mermaid Treasure Blending Jewel💎
RM17.00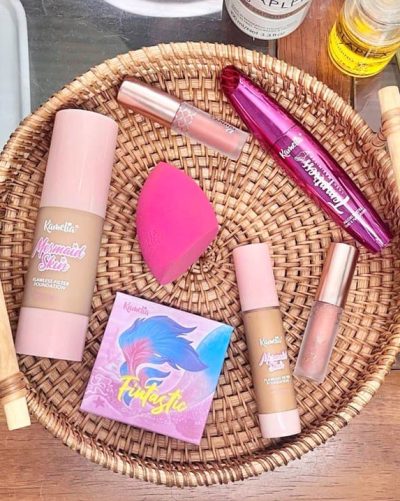 She's back and better than ever! Mermaid Treasure Blending Jewel, Mermaid Skin Foundation's ultimate bestie has returned – 3x softer, 3x fluffier, with NEW affordable price and NEW sturdier packaging.
MTBJ 2.0 is the #GuiltyTreasure your face needs: a lightweight and bouncy latex-free sponge to apply liquid and cream products for a seamlessly smooth finish 💎
Merbabes, shop #GuiltyTreasure Bundle to save RM3.00 and enter #GuiltyTreasure Lucky Draw (Valid from 12PM 26.9.22 until 12PM 30.9.22). 🎁
Out of stock
Units Sold: 692
The shape of the sponge with its curved and bevel side combination lends multipurpose function for a quick make-up application and seamless, natural finish.
You can use the curved side for liquid/cream product application and the bevel side for powder product application.
HOW TO USE BLENDING JEWEL
USE WITH LIQUID AND CREAM PRODUCTS:
–        Use Blending Jewel damp with liquid and cream products for the best finish.
USE WITH POWDER PRODUCTS:
–        Use Blending Jewel when dry or damp to apply any powder product.
USE WITH SKINCARE:
–        Press the bevel side of Blending Jewel softly onto skin to reapply sunscreen over make-up.
HOW TO CARE FOR BLENDING JEWEL:
Wash Blending Jewel: Wash after every use with warm water and soap, then squeeze with a cloth/tissue and leave it to air-dry.
Replace Blending Jewel: We recommend replacing Blending Jewel every 3 months.
ADDITIONAL INFORMATION:
–  Product material: Hydrophilic latex-free foam
– Product size: 4*6.5cm