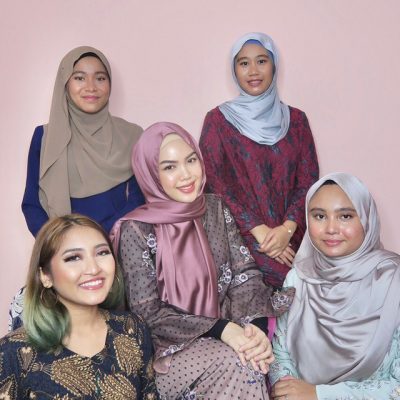 Kamelia Cosmetics is a Malaysian cosmetics company that was founded in 2017 by beauty addict and make-up junkie Kamelia Nisha.
Kamelia has nurtured her love towards make-up ever since she was a little girl, hoarding up to 50 lip glosses at a time when she was 9 years old. She was equally obsessed with mermaids, re-watching Disney's The Little Mermaid countless times and harbouring ambitions to become a cryptozoologist so she could prove the existence of mermaids.
This obsession with mermaids eventually went away, but will always be dear to her and so she combined the two loves of beauty and mermaids in creating Kamelia Cosmetics.
In 2019, Kamelia decided to focus full time on Kamelia Cosmetics after years of it being a part-time hobby. Thus, this website and the Kamelia team was born.
The Kamelia team has since fulfilled more than 10,000 online orders from 2019 until July 2020 and are blessed to be supported by their kind, sweet and overall awesome customers (whom they call "merbabes").
Kamelia Cosmetics believes that everyone has the right to creativity and expression through make-up, so it's our mission to deliver the highest quality products an affordable price point. Our products are vegan, paraben-free and are never tested on animals. In addition, no mermaids were harmed during the manufacturing process 😉
Here's how you can contact us:
Office Address
Kamelia Cosmetics  (002562984-W)
30-1, Jalan PJU 5/21, Kota Damansara,
Petaling Jaya, 47810, Selangor,
Malaysia.
Opening hours
Monday to Friday excluding public holidays, 9 a.m – 5 p.m
Phone 
+6019-2996848 (Ariel)
Click here to Whatsapp us directly.
E-mail
shellokamelia@gmail.com
Here's where you can follow us for the latest updates:
Telegram Channel
https://t.me/kameliacosmetics
Instagram
instagram.com/kameliacosmetics
Twitter
twitter.com/itskameliahq